So, today's weather dictated that we (Andy and I) would be in the woods instead of on the road...gusts up to 25mph or so and temps in the upper 30's to low 40's meant the road would be pretty cold. It was great temps for riding in the woods. I've never been to Tsali riding so I was looking forward to the ride - also just something different to do. Everyone I've talked to had told me how great the riding was there. Right on. It was great! I think I might have to get back up there and ride Tsali again - and, I think I know where I can borrow a mtb.


I no longer have a mtb (sold it 3mo or so ago), so I was borrowing Andy's wife's FS mtb. OMG. I would ride the mtb trails back home if I had a bike such as that!! Maybe I can sneak it into my car and take it back home with me. What an awesome riding bike!! The trails were great, some mud holes that I went through to try and get dirty, some climbs had to be walked, and near the end, a fall.
I was trying to go up a climb and lost all momentum...tried to get unclipped, but not possible. Just fell over to the left.

Anyways...great riding today. Think we rode something like 12mi.

Andy at the ride start..
Fontana Lake
>>Comments from Andy at one of the forums...."Well, WP probably got a bit spoiled today riding my wife's Stumpy Pro mtb. LOL. She kept saying how great it was while I just tried to keep the rubber side down. I'm not much of a singletrack rider and it shows. But we had fun and I would have made a few more climbs had WP not stopped in front of me! Though I did dismount for the mudholes much more than she did. My tires just can't do anything in mud. Luckily most of the trail was very firm with the usual roots and rocks. It is mtbing after all.
"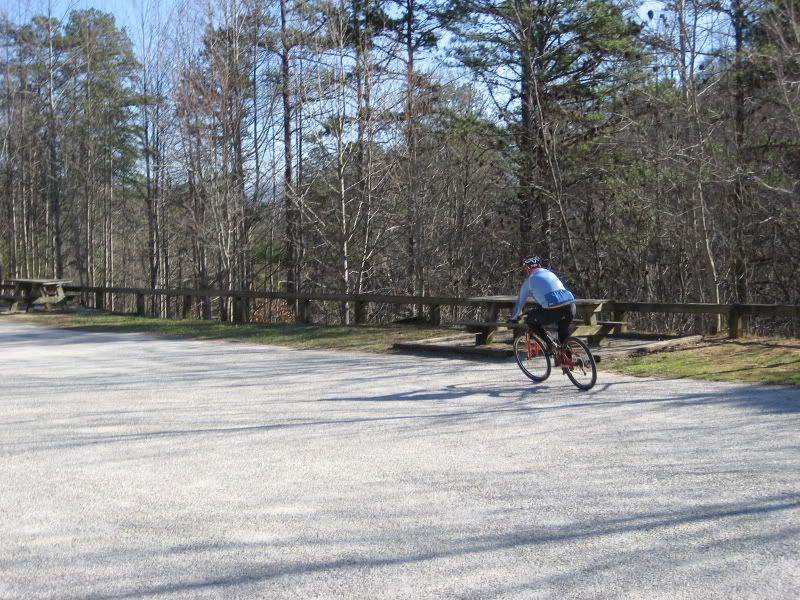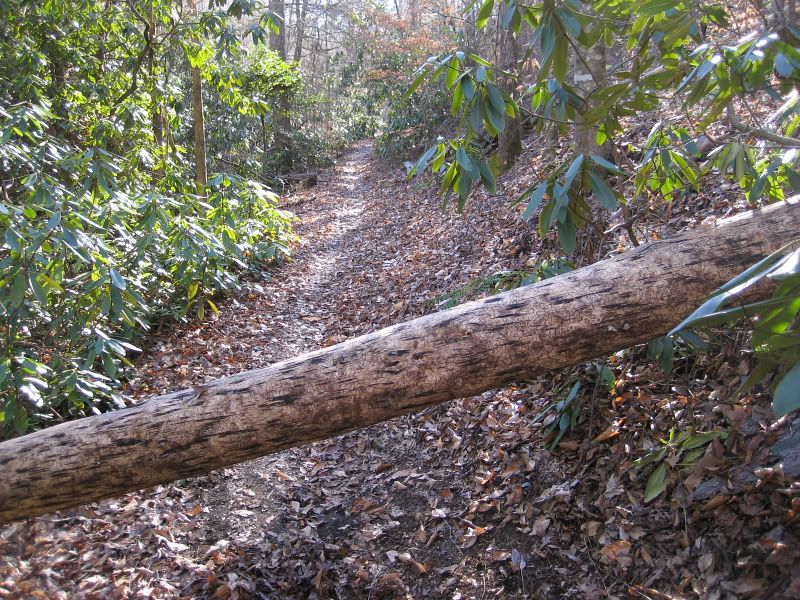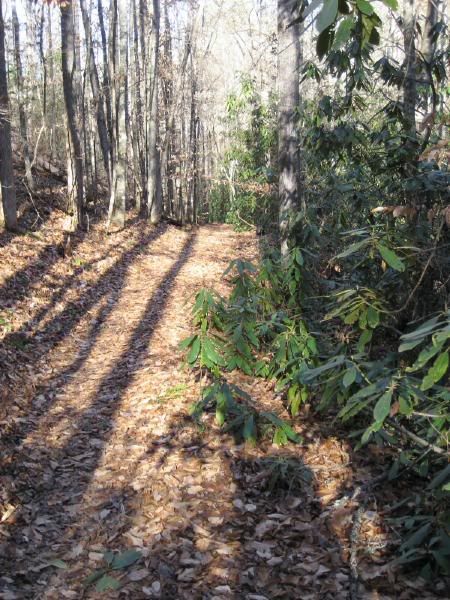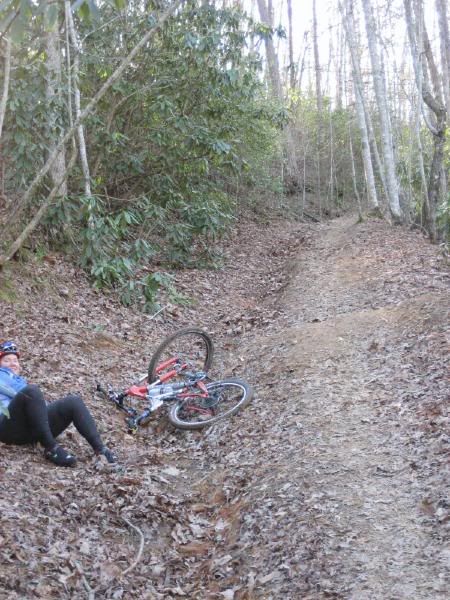 >>Comments from Andy on another forum - "We saw just 2 other riders on the loop and for a while I wondered if we would see anyone. There were only 5 cars in the parking lot. Really, it was a perfect day to ride out there today.
"