***Posting by my friend Andy on a forum we both frequent***
So today a request came in from one of the two riders joining me on the ride to have a less stressful ride than the one we did a couple weeks ago. So I chose the Franklin Valley but of course nothing is flat around here. We had a great day which started near 50º and ended in the low 60s. The ride ended up at 48 miles and somewhere well over 4500' of climbing. I'll let Wolfpack fill in the details.

Neal rides in the valley rimmed by mountains.
Karen tried to put a hurtin' on us old guys
.
The cows were out in the pastures on this fine day
.

Someone looks like she's suffering as we approach the Skeena climb
.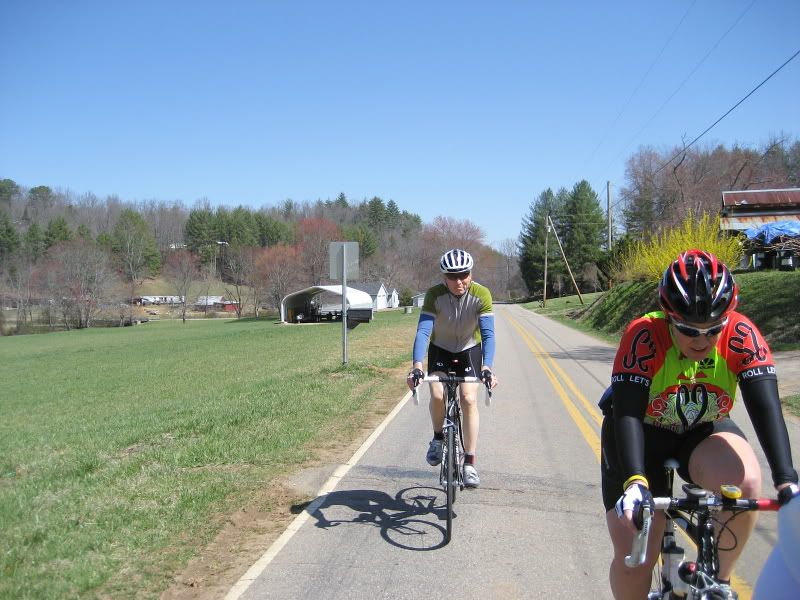 Spring is popping everywhere now
.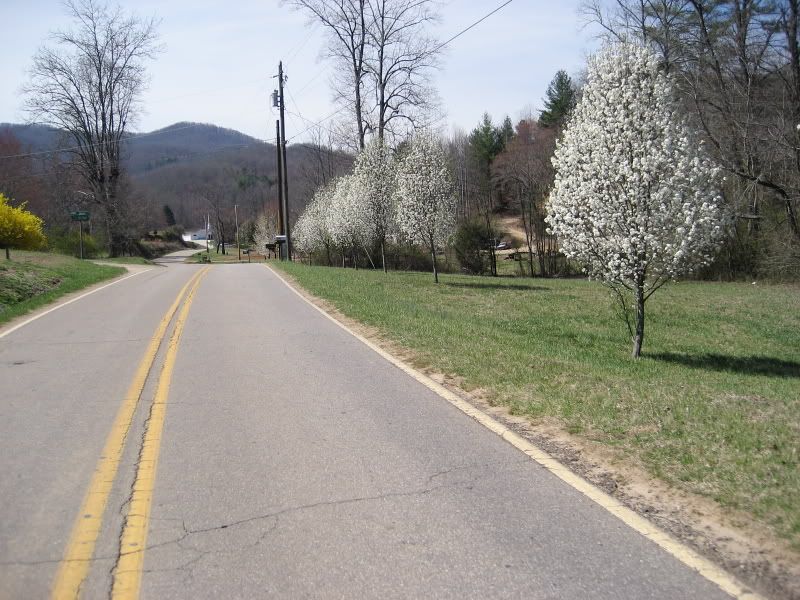 On the way to the Allison Watts climb. STEEP!

Thank you NCDOT for the rumble strips of death.

Karen begins the Winding Stairs descent, fast and breezy
.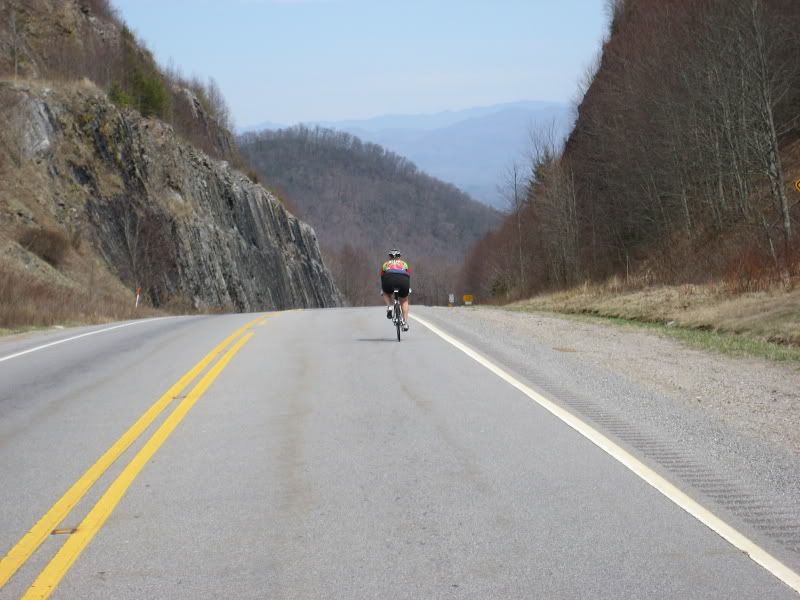 Another nice day riding very low traveled roads here in WNC.


great ride today! i thought it was a bit chilly and was pretty cold for the first hour or so - but the guys said they were quite comfortable. right. my knees and boobies were dang cold! no knee warmers, no vest, no base layer.

me? put a hurtin' on you guys? uh huh. sure. i think it's always the other way around.
and, this is the 3rd time i've ridden Skeena since last july and my time has dropped from 10:30min down to 7:40min. i would never have been able to do this ride we did today last year....i've come a long way bay-buh!
Allison Watts?? OMG...as we approached it, i asked Andy if we were going up THAT??? yes. omg - can you say steep?? 18% max grade. holy cow that was hard but i made it up it without unclipping/walking. the next and last climb was Standing Indian. felt pretty good for the first 30min, then the PT died and i was worn out from going a bit too fast for that time. gotta learn to Start Slow to Finish Fast.

profile for today's route
:

ok, here's my pics. i didn't take too many today.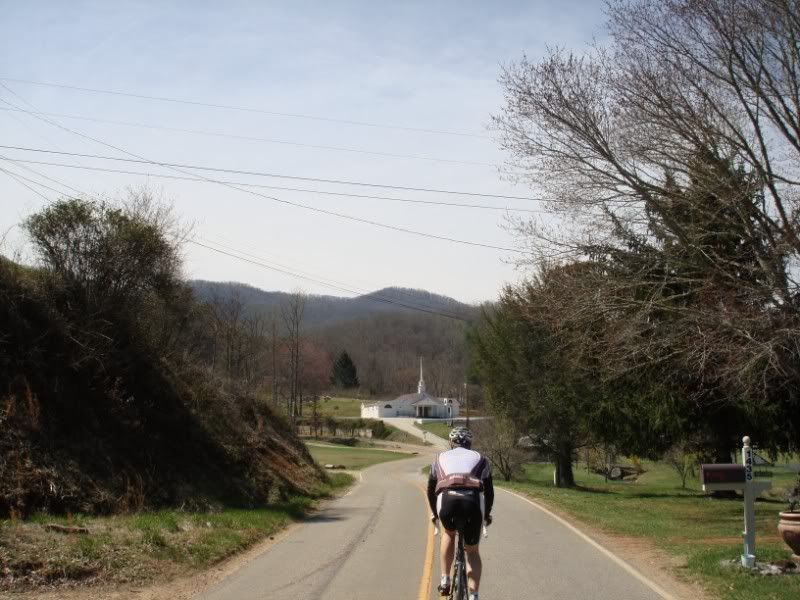 Allison Watts in the background. Doesn't really look that steep from this shot, but trust me, it is.

starting the Standing Indian Climb