The day after my daughter had her baby, I went up to WNC to get in a short ride with Andy and then mad plans to come back up for the weekend. These pics are from Wednesday and Friday.

This is ripped from a forum that I frequent---I(Andy) rode with Wolfpack(Karen) the day after she became a granny and then again today as she came back up for some hill training for the Assault on Mt Mitchell. We rode up the BRP today on a short late afternoon ride to get a look at the mountain that will challenge her in May. We saw a couple cars that's all so we mostly had the road to ourselves again.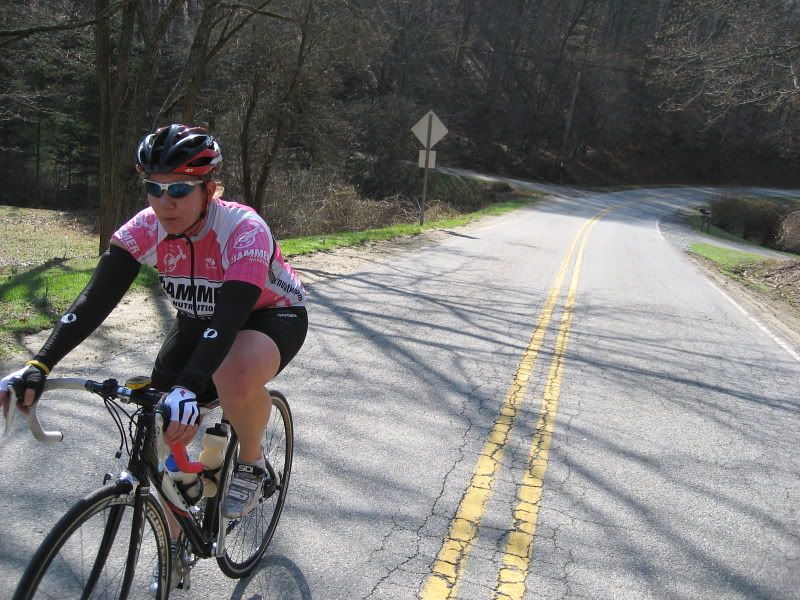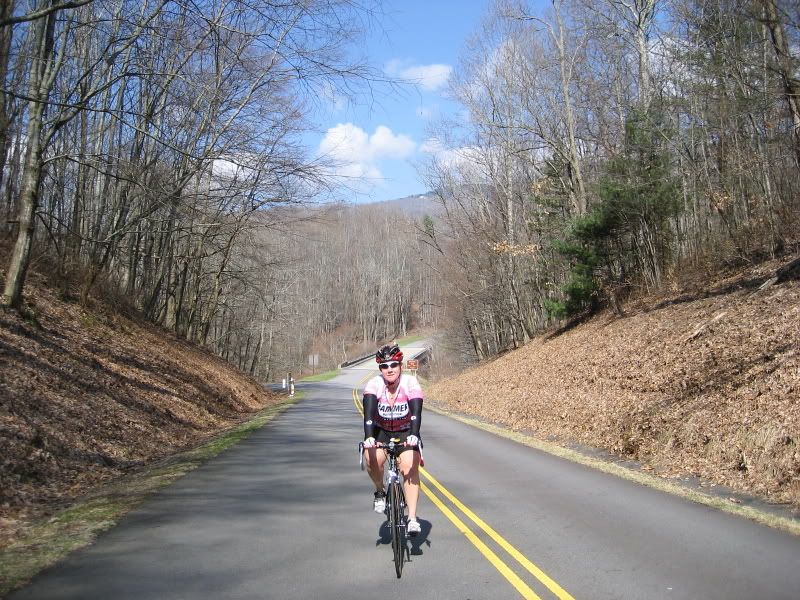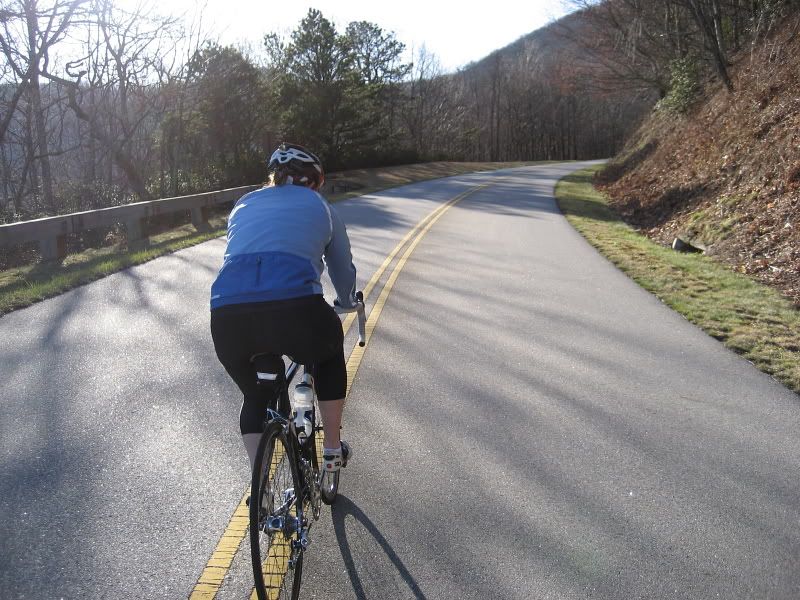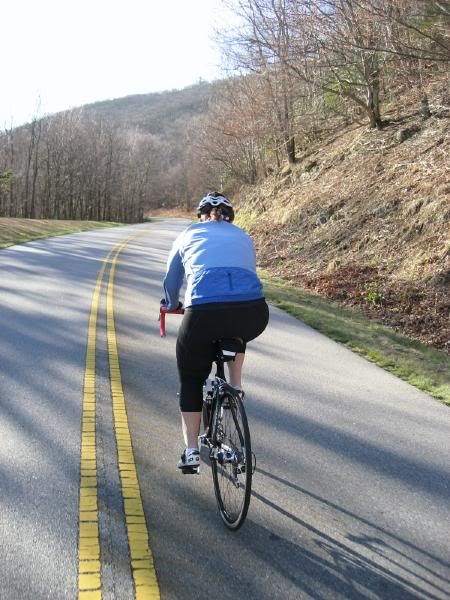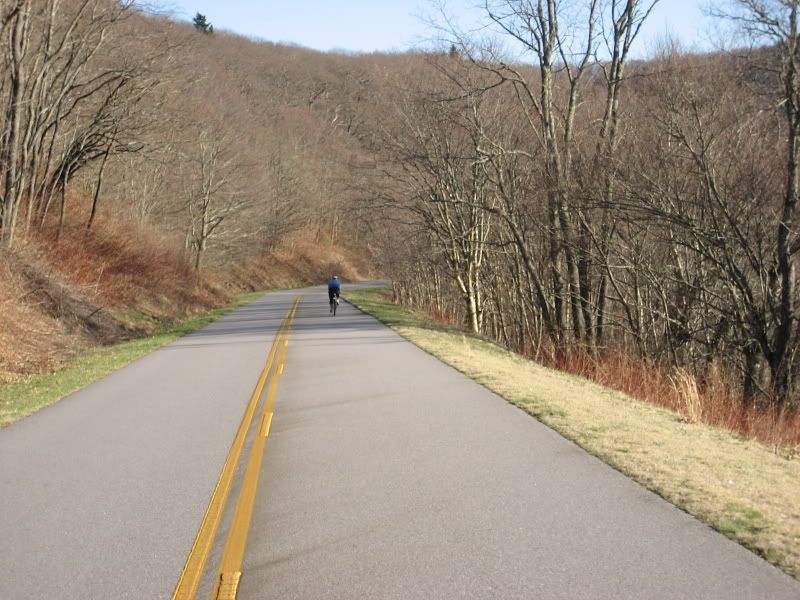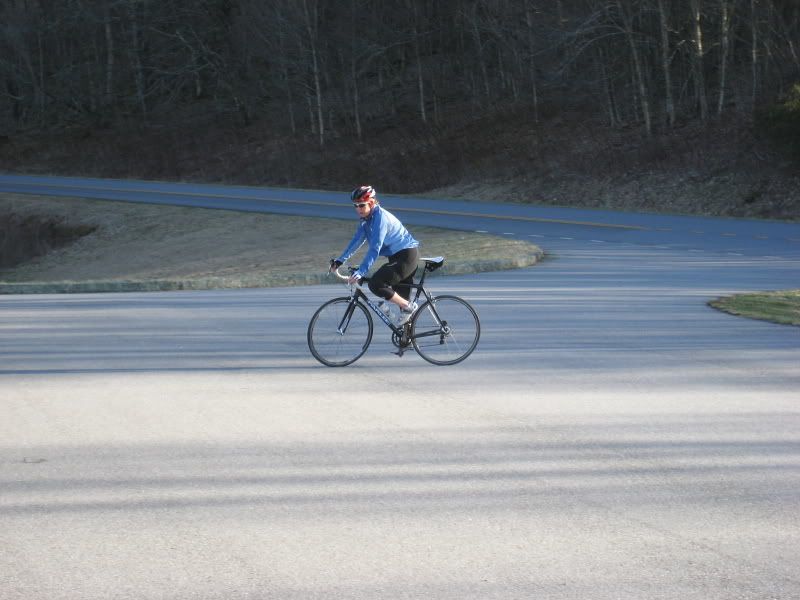 LOL. She had to try my Parlee even though it is about 10 sizes too big for her.