**Posting by my friend Andy on a forum both of us frequent.***
So today we decided to head up the mountains to start the Pigeon Loop at 5400'. The weather was comfortably cool and I was at times overdressed but we also had some descending to do and I just didn't want to be cold. By the time we had dropped down to 2700' at the store stop, we all shed some layers. By the end of the ride though the arm warmers were pulled back up. We finished the ride back at the car in brilliant sunshine and temps in the mid 50s. The March sun made all the difference. In the valley though it was certainly in the 60s, just really nice riding temps.

The ride today, jschen might remember from one of his visits, was 45.4 miles and 3900' of climbing. Most of the elevation gain comes in one long 16 mile climb from the valley back to the car. We found some traffic when church let out and the rush was on for them to get home in time for the NASCAR race. LOL Most of the ride was very low traffic though and we rode mostly side-by-side as we climbed
.
So my week (Andy's) ended up with 165 miles and nearly 15k' of climbing. Not a bad way to bump up the volume from my slack low winter levels.

WP loves the BRP
.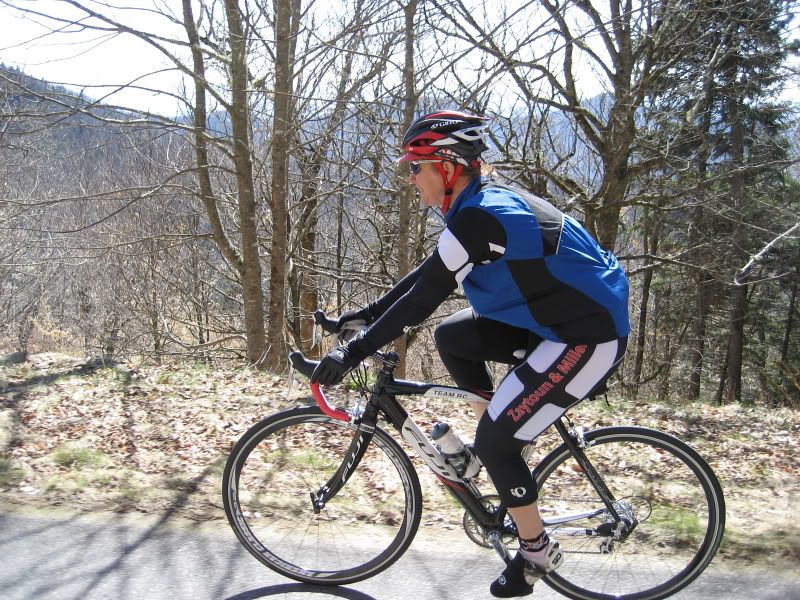 It still looks like winter at 5500'
.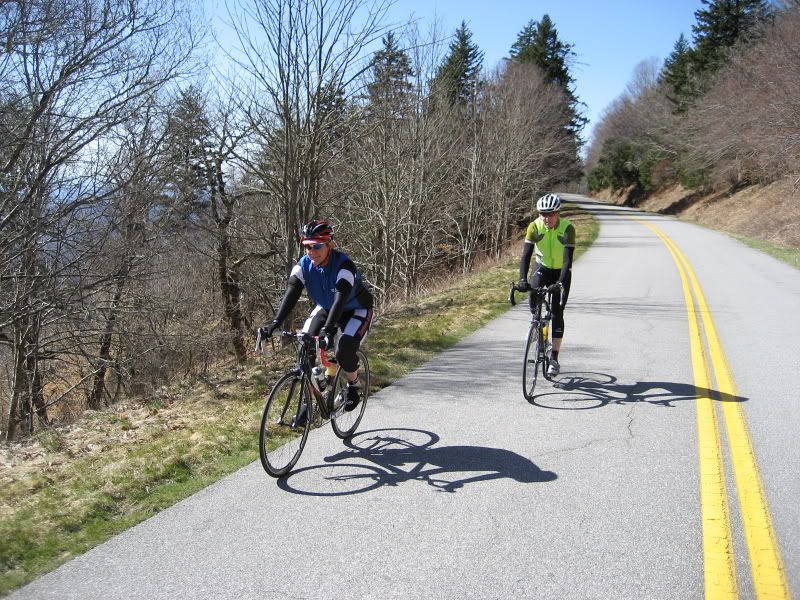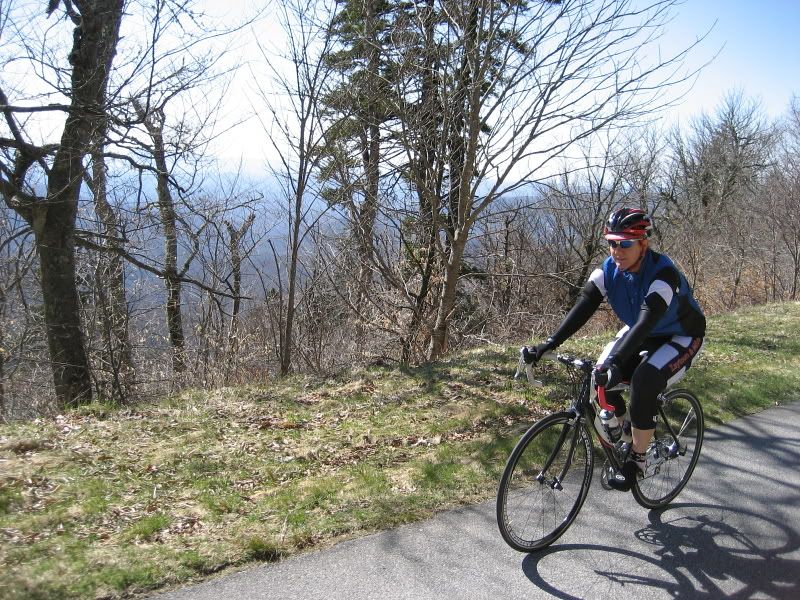 We took in the views as we rode
.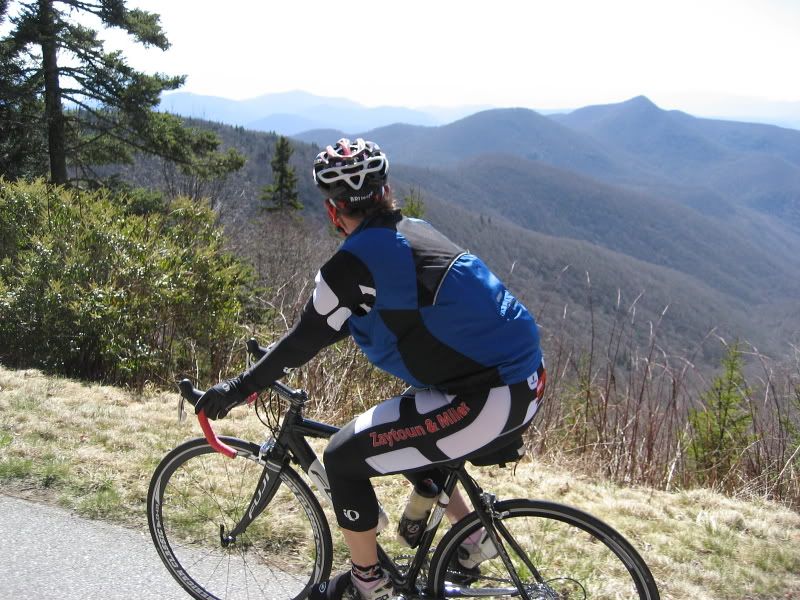 Down in the valley the fields are greening up
.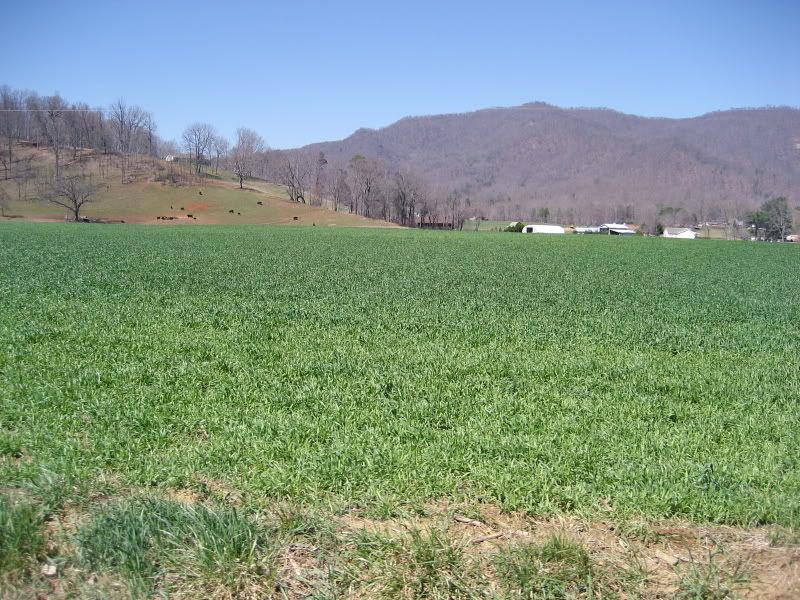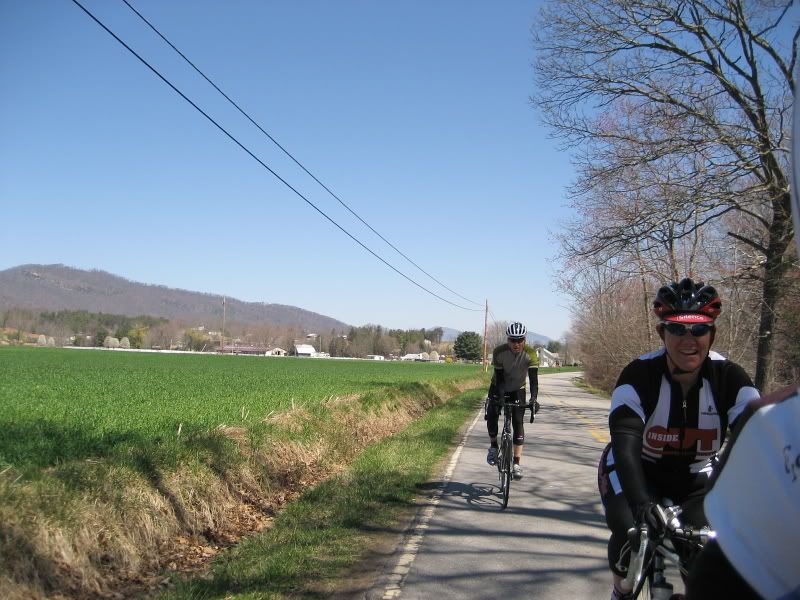 The West Fork enters the lake at the bridge crossing.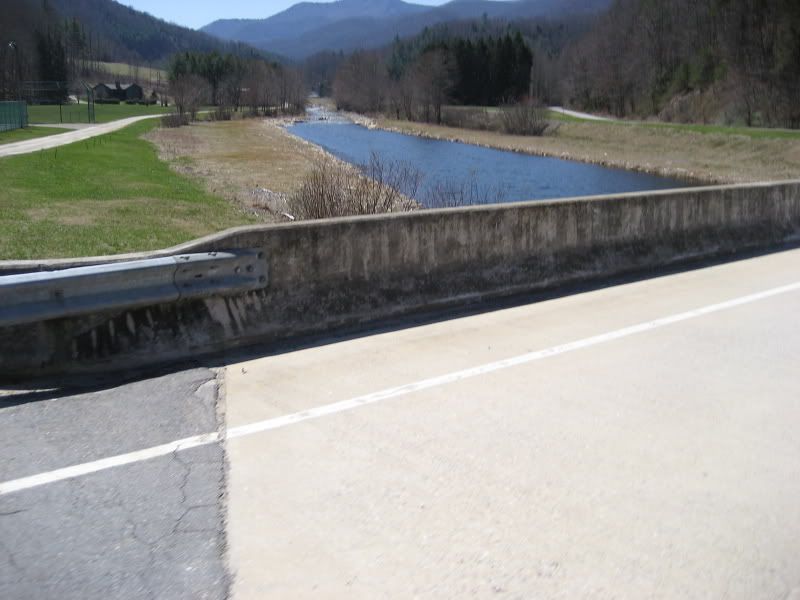 The lake on the other side of the bridge.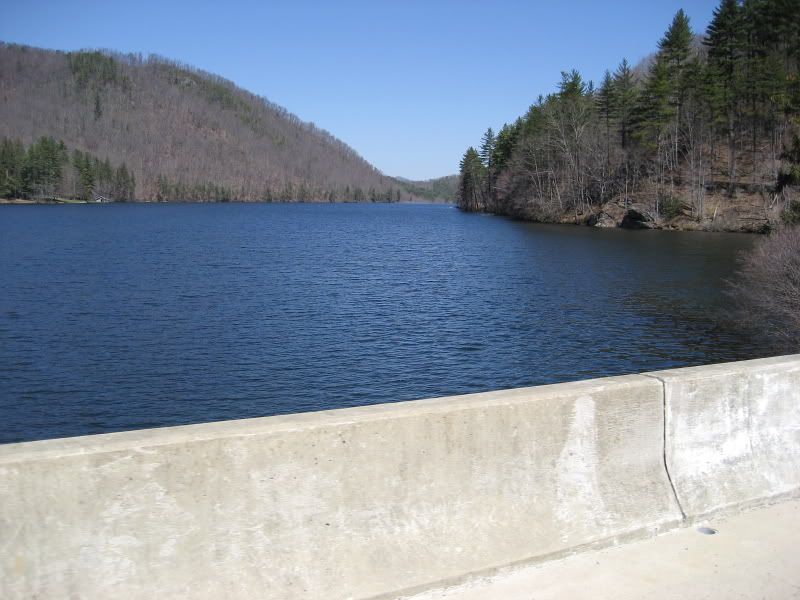 It's a long steady climb with only three steep short pitches of 9-10%.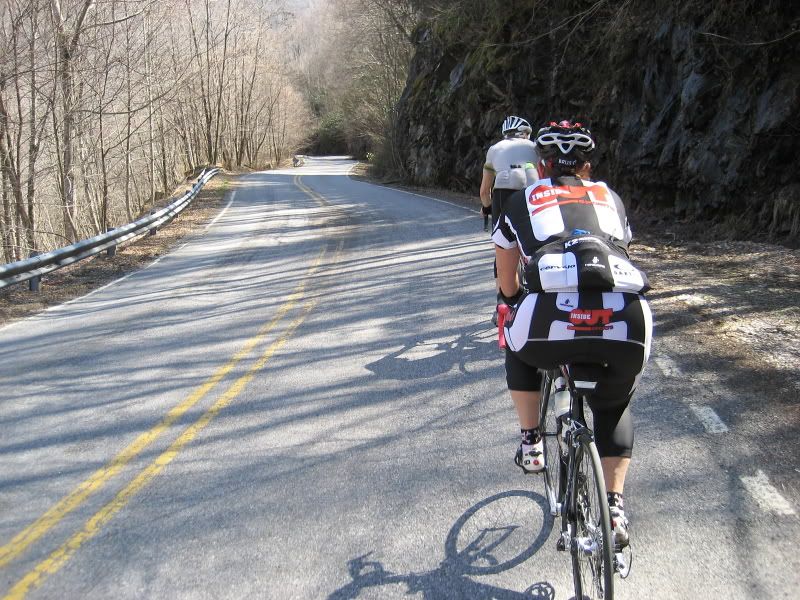 A couple tourists at a waterfall on the West Fork.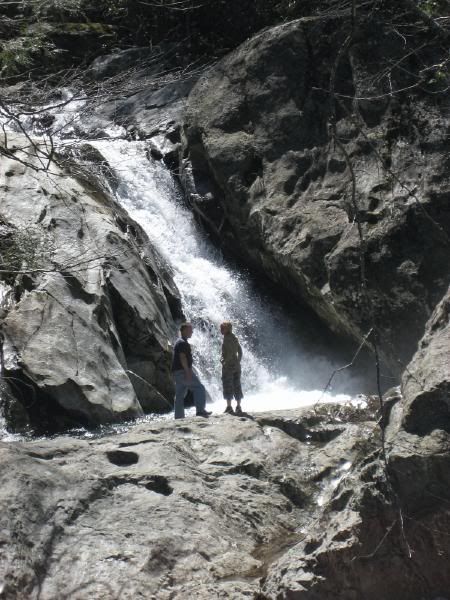 Neal at the water stop by the waterfall
.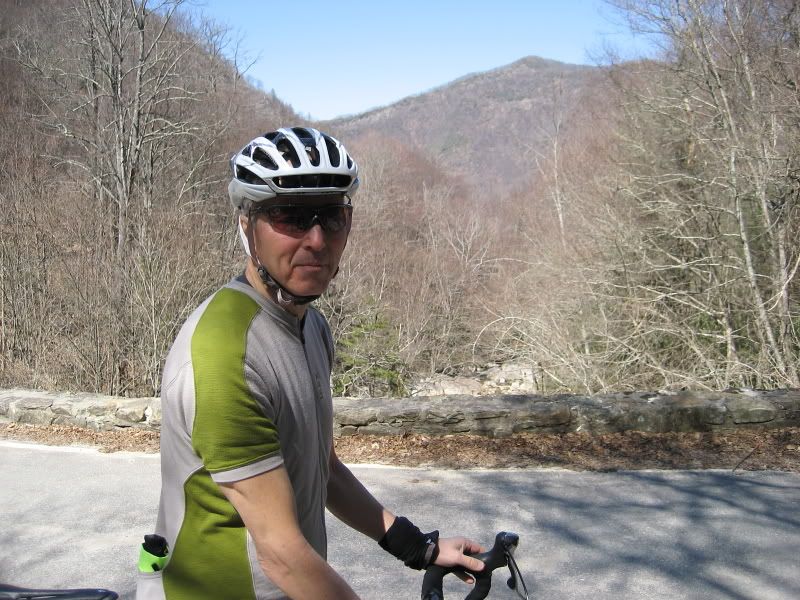 Neal leads a 9% section
.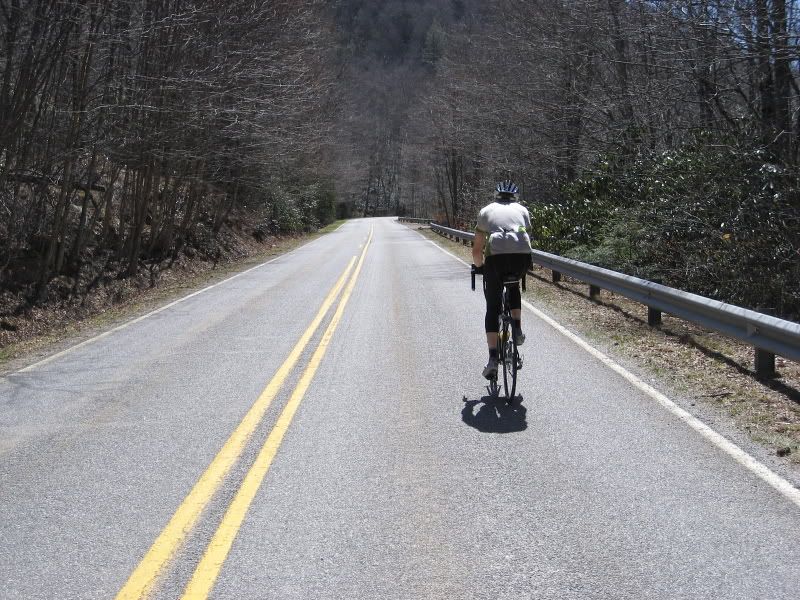 Nearing the top
.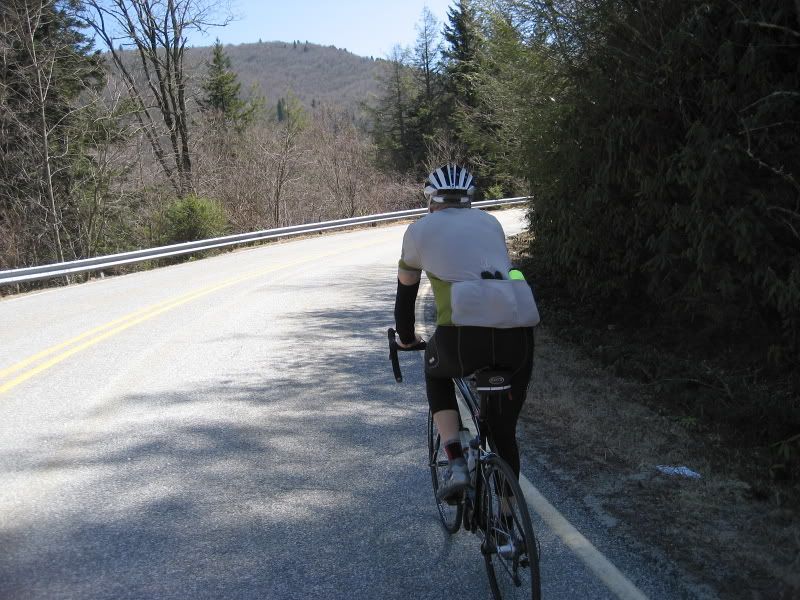 Another waterfall along the way.
Karen can smell the barn not far up the road.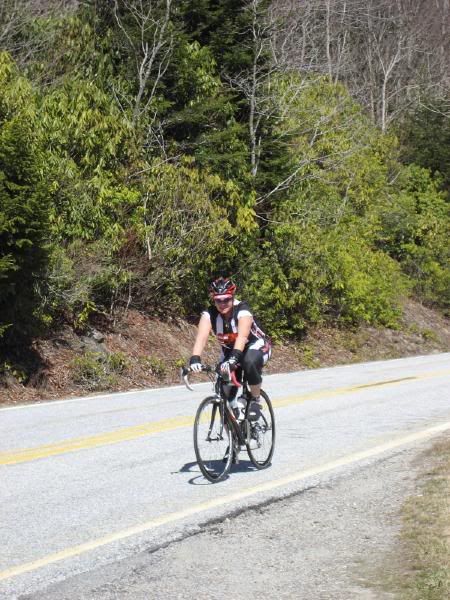 wow. another great day for riding! yesterday, i was cold and today, i had the proper clothing on. not cold at all. those 2 guys were complaining about being overdressed - i was dressed just right. knees & boobies were happy
.
i
riding up there! and, again, what a difference a year makes. i felt great today, i didn't start too fast, rode by how i felt rather than watching the power since my PT hub died yesterday and i forgot to charge the garmin. i had a really good ride today. these guys are great to ride with!

my pics from today:
no, i'm not THAT short! i just happened to be standing in hole!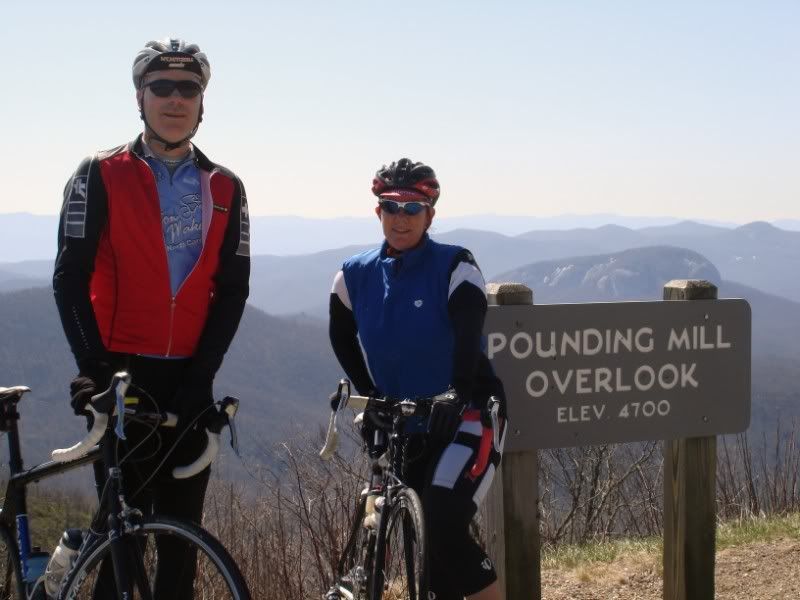 we're headed down to that road, hwy 276:
NealH & then Andy

down in the valley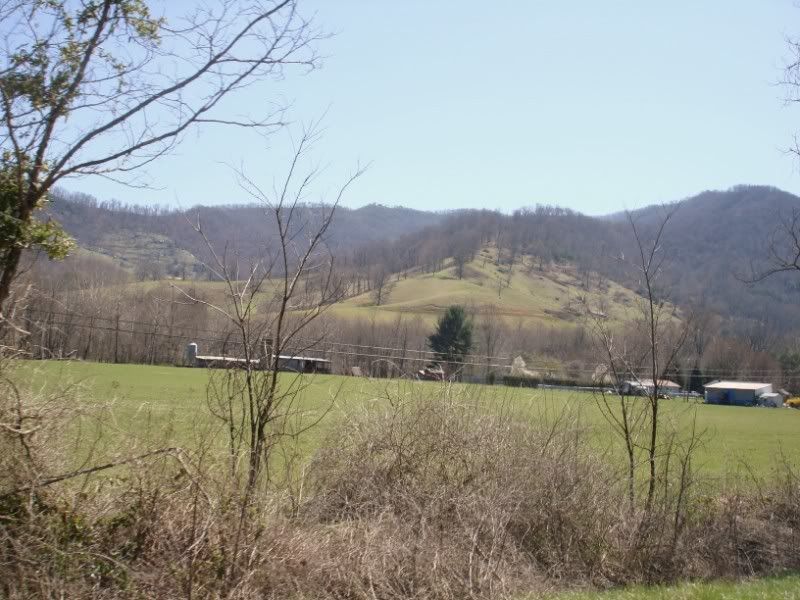 the guys at Lake Logan
bikes at the waterfall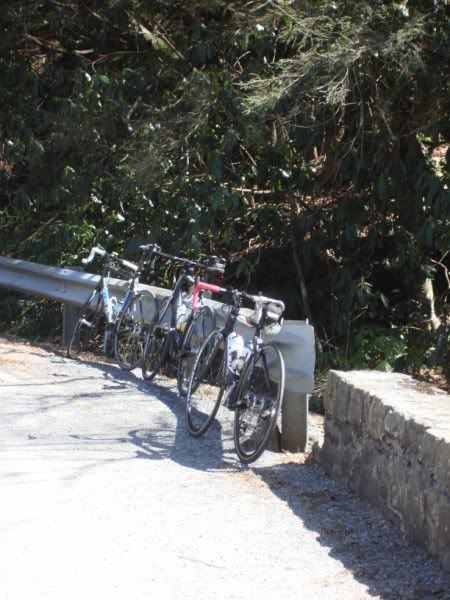 climbing from the waterfall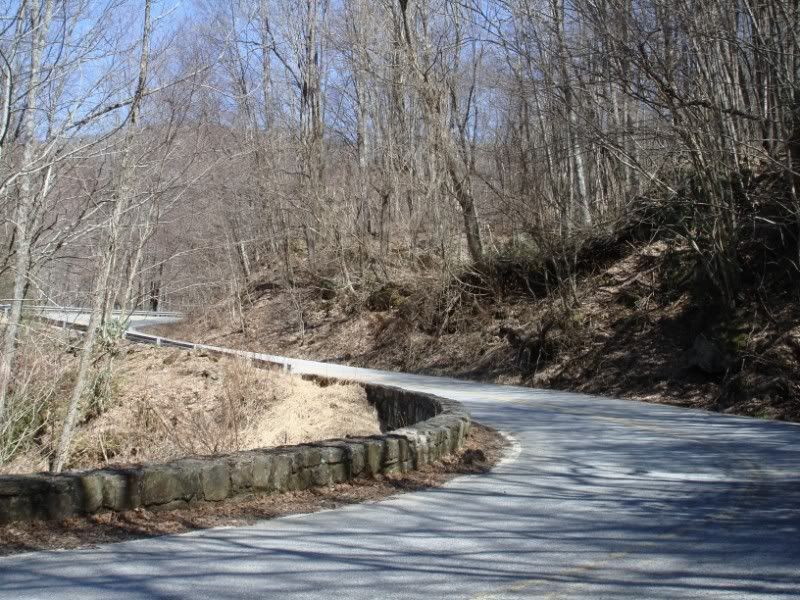 the guys heading up that 9% section and then looking back