OK...

Burnsville Metric:
My friend Neal & I drove up to the square and picked our registration packs up around 7:15, then went back to the motel to finish getting our stuff ready. Started riding around 7:45am, riding up the climb from the motel to the square, around the square, anywhere to work up a good sweat and get the legs really warmed up. Our mutual friend, Andy, drove up from Sylva to ride as well - he didn't get there till around 8am.

Our motel: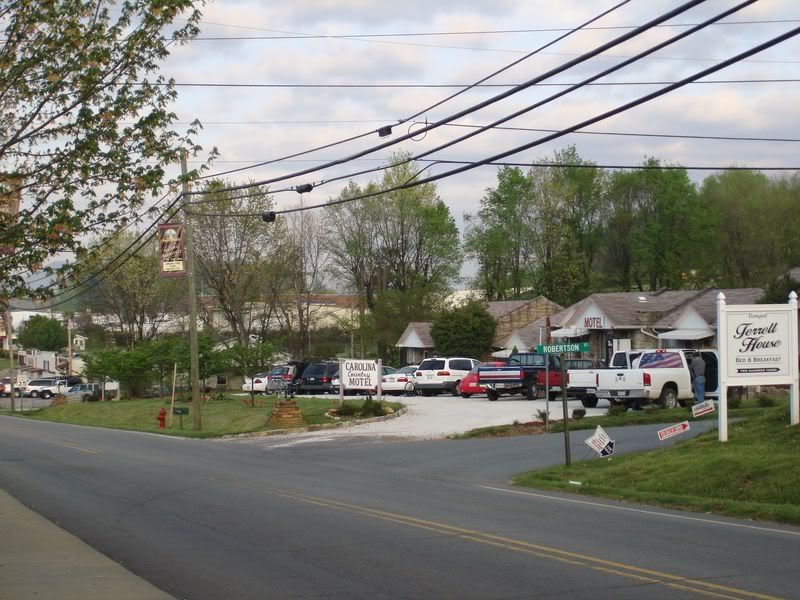 The climb from motel to square: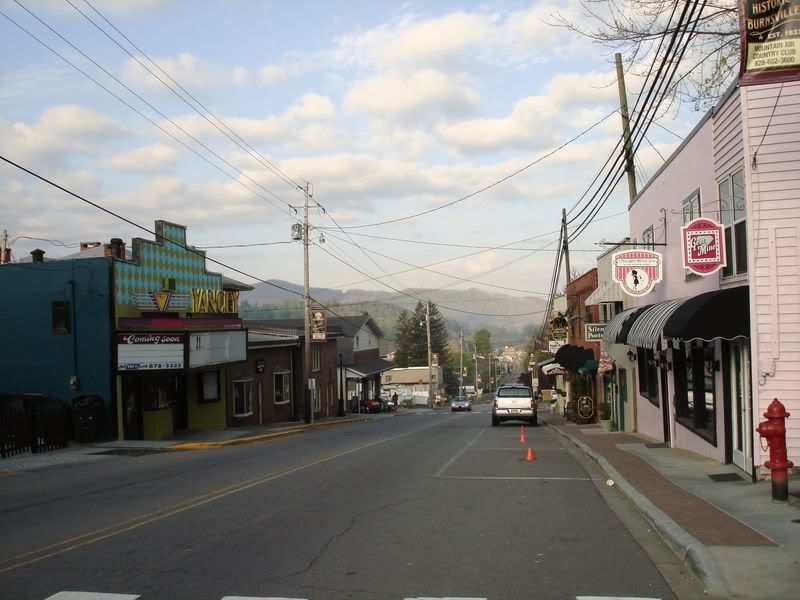 The Green (square in Burnsville):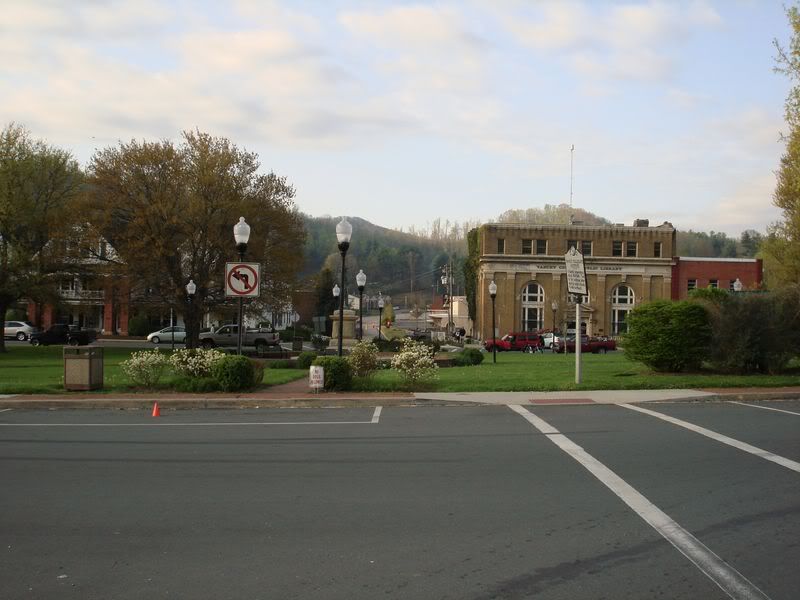 There are no pictures during or on the ride itself. The peleton Andy, Neal and I were in was very fast and unpredictible. Slowing!! Speeding up!! Slowing!! Too much of that to leave me comfortable taking my hands off the bike to grope for my water bottle or gu, let alone a camera to take any pictures of the nice legs in front of me or the scenery. I don't think I saw any of the scenery. All my concentration was on the people in front of me and around me.

Stuck with Andy for the first 35mi of the ride. Neal was somewhere in our group, but Andy & I stuck together. In this 35mi stretch, there was at least once that we got gapped and Andy pulled us both back to the peleton at 31mph!!! He's a workhorse!! These are the only pics I got of Andy before the ride, and my prefered riding position, behind the guys with nice legs:D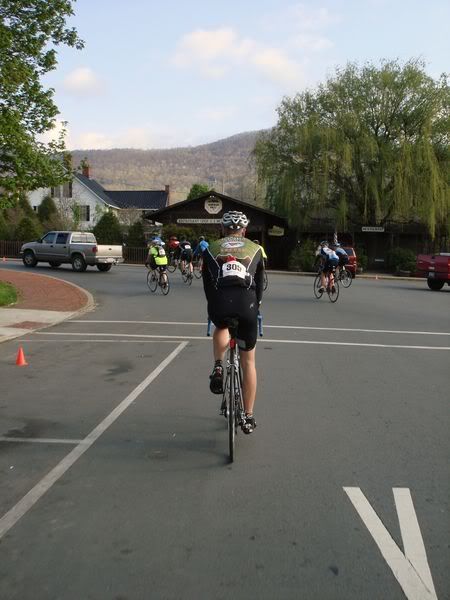 There was a crash also during the ride, don't remember where, just somewhere during the first 35mi. I heard some bikes hit the pavement and then I hear "crash, crash!!". We all slowed and went on through as it looked as if friends of the crashee's were looking out for them. We rode with a couple of tandems for a while too. Those are great to ride with! You can get a really good draft off of them!

For the first 35mi, I had an average of 22.8mph! It was just awesome! But, I knew it wouldn't last once the climbing started. When we started climbing, it was everyone for themselves. I can't climb very fast at all, but I manage pretty well at my own pace. Andy and Neal went on and then waited on me at the first rest stop at 42mi. OMG. I didn't think I would ever get there! I was hungry and getting tired. Chocolate gu wasn't doing the job. Will have to find something else to eat when I do AoM. At the rest stop, my average was down to 20.8mph.

Then, it was on Highway 80, which is all up and down. Mostly up. I didn't think I would ever get off that road. But, eventually, I made it to the last rest stop, at 50mi, where Andy and Neal were waiting on me. Such nice guys. Andy asked if I needed anything and my reply was "some fresh legs". Oh man, my legs were about done! Anyways, we then rode back together for a while, but into a headwind. It was getting bad by then. Those guys went on around me after a while and I just worked at my own pace to get me back to the final climb, trying to conserve what energy & strength I had left for that climb.



This is the last climb of the day, which I took before the ride. Andy thinks it is about 1000' long and probably a 12% grade. I didn't think I was gonna make it, but there were people near the top, and I'll be damned if I'm gonna do anything else but ride up that monster. Tough as hell after 59mi: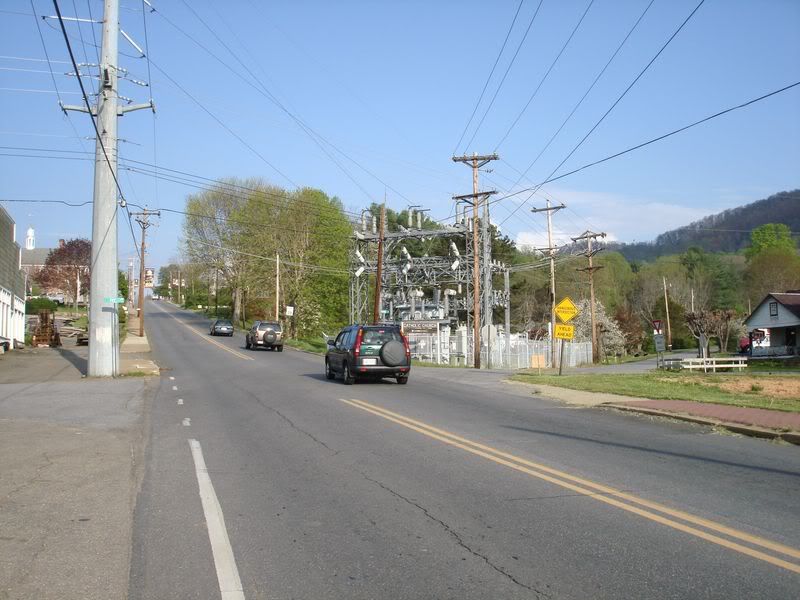 A couple of pics after the ride:
That's about it for the Burnsville Metric. I ended up with a 17.5mph average, 3hr22min. I met my goal for this ride and I'm pleased with my effort. Starving after the ride and we had some lunch afterwards of tamale's, rice & chocolate cake.

I think that I'm going to revise my goals for AoM. I'm going to aim a bit higher - 18mph average instead of 17-17.5mph. I think I can do it.